"The only way that we can live is if we grow. The only way that we can grow is if we change. The only way that we can change is if we learn. The only way we can learn is if we are exposed. And the only way that we can become exposed is if we throw ourselves out into the open."
―C. JoyBell C.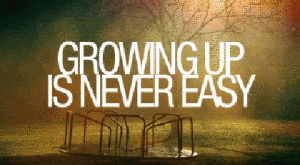 Growing a business is a lot like raising kids. Every stage of development is exciting, and another test of management, or parenting, skills.
So I'm excited about the investment we're making to increase direct sales efforts. Our plan is to hire a sales manager and two additional salespeople over the next 12 – 18 months. In the interim, Dave Fellman, a nationally recognized sales management and sales training expert, is working with our sales staff.
Like most growing companies, we have to be smart about how we invest our limited resources. We're very cautious about adding management but in order to continue growing it's time we moved beyond my limited sales management skills.
For our customers, we expect salespeople to be accessible, to be knowledgeable, and to be up-to-date on technology.
If you know anyone that might be a great fit for our sales positions (Memphis and / or Tupelo), please ask them to check out: www.ppims.com/jobs.htm