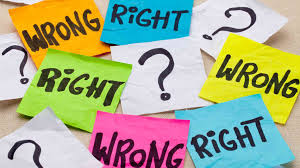 "To fulfill a dream, to be allowed to sweat over lonely labor, to be given the chance to create, is the meat and potatoes of life. The money is the gravy. As everyone else, I love to dunk my crust in it. But alone, it is not a diet designed to keep body and soul together." Bette Davis
In business, we often talk about what we do or how we do it, but we don't often talk about why.
At PPI, this is the why:
We enjoy and embrace the challenge of a demanding and often treacherous business and economic climate. To grow and thrive requires us to throw out the status quo, to continuously ask "How can we do that better, cheaper, faster, more efficiently?" or "What can we do to make our customers more successful?" or "What will make our customers happy, or even wildly enthusiastic?".
We thrive on the satisfaction of achievement in work, the satisfaction of cooperating with each other, and the satisfaction of participating in the growth and maturity of the business.
What an incredible privilege it is to live in a country where we are free to pursue our dreams, where we are limited only by our imagination and our willingness to work hard.
_______________________________________________________________________
Shameless SEO plug for our business: We can help with your packaging requirements: product cartons, inserts, labels (product, carton, barcode), plastic bags, shrink sleeves.