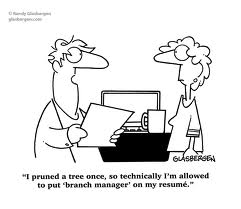 Our companies are large enough (22 employees and growing) that we are constantly hiring, evaluating, motivating, and yes, occasionally even firing. It is time consuming and hard work but absolutely critical to our future success, so I do it myself.
Despite a rigorous hiring process, I sometimes (more often than I like) hire the wrong person, and that is discouraging.
But the favorite part of my job is when it works. When we hire a "star" who thrives on the challenge, appreciates our coworkers, and comes to work with a smile on their face and a song in their heart. It is such a joy to watch them blossom, gaining confidence and the respect of coworkers.
I can't take the credit because many of our "stars" were here long before I arrived, but it is so rewarding, a lot of fun, and such an honor to be part of our great employee group.
I hope you are already a member of our PPI family but, if not, I hope you have the opportunity to get to know us. You'll be warmly welcomed.
_________________________________
Obligatory comments to boost SEO:
We are dedicated to being experts in the graphics industry. Many of our customers expect us to be knowledgeable about everything from pencils to books, brochures to banners, and design to distribution.
Some of our products: note pads, catalogs, mugs, post cards, calendars, brochures, lanyards, table tents, business cards, displays, pens, pocket folders, highliters, banner stands, invitations, note cards, hardbound or softbound books, invoices, binders, retail price tags, envelopes, manuals, lapel buttons, door hangers, menus, labels, car magnets, stickers, newsletters, cups, prescription pads, pallet sheets, sell sheets, banners, dividers, bookmarks, flyers, shelf tags, greeting cards, signs, vehicle wraps, dvd covers, letterhead, booklets, badge reels, forms, t-shirts, stationery, statements, tear off cards, product tags, posters, and much more!
Some of our services: layout and design, database maintenance, mailing, fulfillment, distribution, kit building, photography, email marketing, branded web to print storefronts, print management, and much more!